Home of Eden Flat-Coated Retrievers

This site updated on 4/13/2014
Copyright (C) 2004-2014 all right reserved.  No part of this website may be copied without the permission of author/photographer.

Eden Retrievers is our family of Flat-Coated Retrievers.  We are located on 5 acres in northeastern Wisconsin.  All of our dogs are raised in the house and are an integral part of the family.  My husband hunts over them, and I train and show them.  All Eden dogs are strictly owner handled or breeder/owner handled to all of their titles.  All of our dogs are "home schooled" which is to say, they have never attended a class which tells you something about their temperments!  To date we've bred 43 AKC Champions (including 4 Grand Champions) of record as well as over 100 AKC titles earned by our dogs.

Eden Retrievers was founded in 1975 with the goal of producing Labradors that looked good and could still hunt.  I purchased  a Labrador from field trial bloodlines in 1975.  In 1976 a male from American show lines and a female from English show/working import parents was added.  Over the years, it became increasingly difficult to pursue my dream of producing a dual type Labrador.  I decided to turn my attentions elsewhere.  In 1985 after much research, I purchased my first Flat-Coated Retriever, CH. Petersfield Indigo of Eden, CD.  I found him a mate in CH. Bertschire Mist Over Eden.  Together they founded the Eden breeding program as it remains today.  Pictured above is Eden Chance of Snow For Christmas MX, MJB, OF,T2B.  She is a littermate to GCH/Can. Eden Dare To Take A Chance, CD,RE,BN, CGC and CH. Eden Chance O' Eden Pooh OAP, NAP, NA,NAJ,RA.

So while the Labradors may be long gone, the original purpose of Eden Retrievers lives on through my Flat-Coated Retrievers.  They are equally happy hunting in the woods, showing in the ring, running obedience or just stretched out on the floor. We hope you enjoy looking at our site!  Please come again!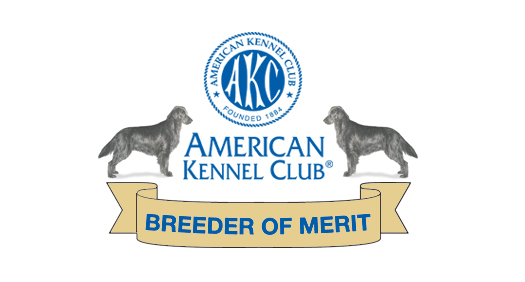 google-site-verification:googlea3b76457d634b2ae.html