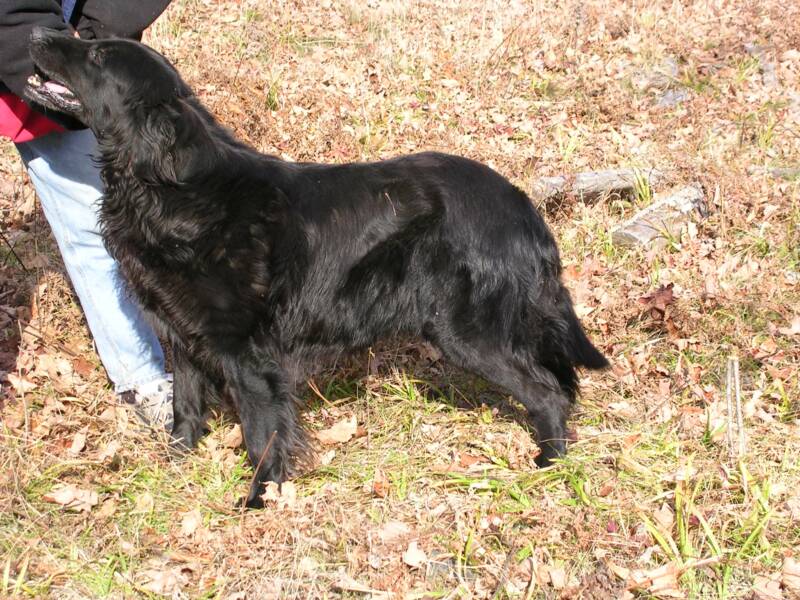 "Garth" was a very special dog.  I had no intentions of keeping a boy, but my husband convinced me that he was "the one".  He was right.  "Garth" was blessed with fluid movement and an equally wonderful "nose".  "Garth was 2nd in the BBE class at the 1997 FCRSA National Specialty under the late Mr. Mel Downing.  WD was 1st in the BBE.  3rd in the BBE class was the 1998 WD at the  Canadian National.  "Garth" was RWD at the St. Croix Valley supported entry in 1997 from the BBE class.  "Garth" was awarded the AKC's Bred-by Exhibitor medallion apon completion of his Championship from the BBE class.  He was my first AKC BBE champion. "Garth" sired 5 American Champions and 1 Canadian Champion to date with 1 other close to finishing and a third who lacked one major before her untimely death.  He also sired some exceptional working dogs from a total of 21 puppies.  His 11 grand children are already making their mark with 6 American Champions, 4 Canadian Champions.  They are also excelling in Obedience, Rally, Agility and hunting.   His great-grandchildren are still very young but show promise in all areas including an International/American/Canadian Champion at 2 years.   He is pictured below with his daughters and grand-daughters.  From Left to right are "Garth",  his daughter "Beast"and her daughter"Taz" , "Rikki" and her daughter, "Trikki"

Hips OFA "Good", Elbows OFA "Normal", Patellas OFA "Normal" , Eyes CERF # FR-1899 '04 Gonioscopy "normal" 12/11/2004, carries liver.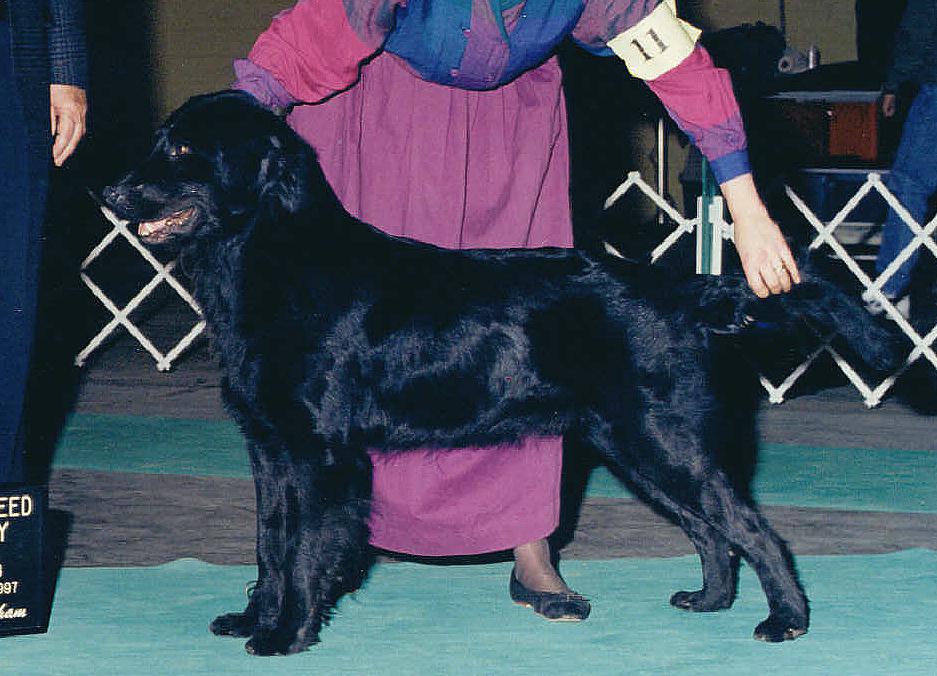 CH. Eden The Thunder Rolls

"Garth"

(CH. Eden Play With Fire X Darktarn Eden Jasmine)